About us
we create fun, serious, and crazy games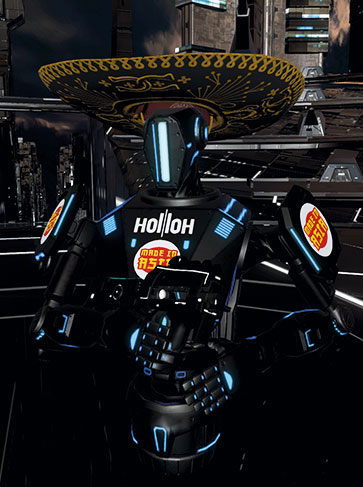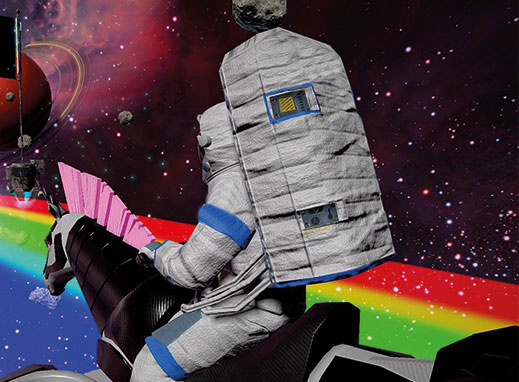 Vigo Creative is a video game development studio, focused on entertainment and training in virtual reality. We specialize in creating accessible immersive experiences. We develop various games, including arcade or serious games, complex multiplayer solutions in free-roaming and advertising experiences. We have released more than 10 games since 2017, specifically tailor-made for our customers. With our small, creativity-filled team, our goal is to evoke strong emotions through the creation of fun or serious and accessible virtual reality games for everyone.
CREATIVE
VR development
We develop fun and immersive games for PCVR, stand alone helmet and LBE plateform.
Serious game
We use VR as a powerful tool for professional training.
Consultance
We propose consulting services in specific area like virtual reality or Unity development.
Work for hire
We can share our experience and work with your team on your video game or interactive application project.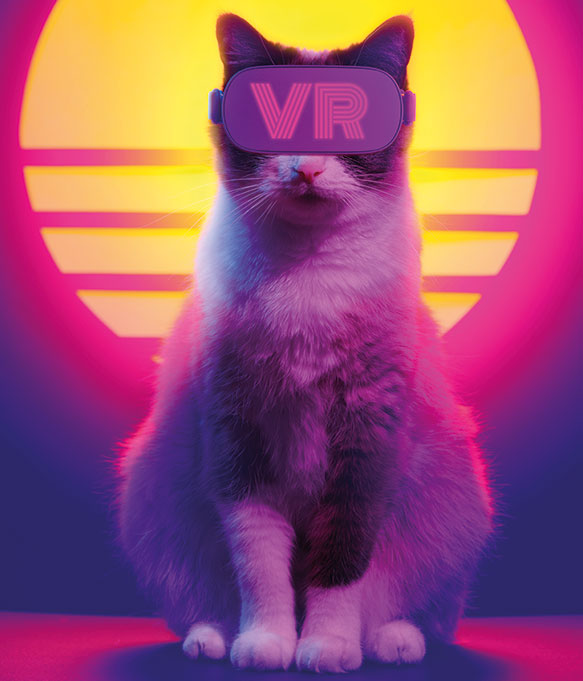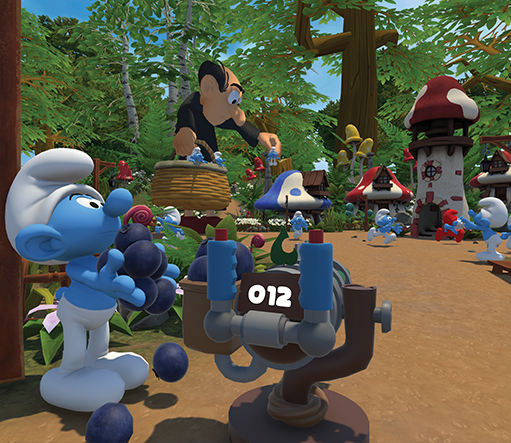 Our games
The Smurf VR Quest

The Village Festival is disrupted by Gargamel's visit. Try to scare him away with the different objects around you. Free the Smurfs that Gargamel locks in his pocket.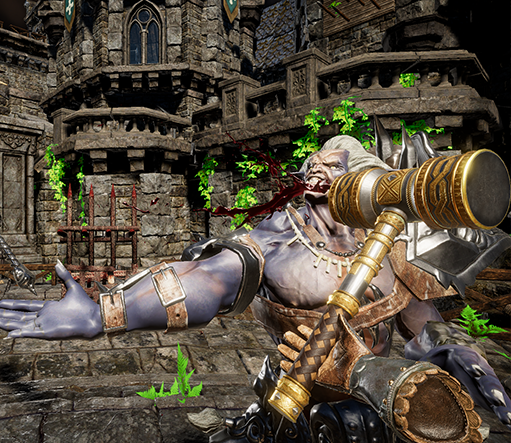 Our games
Thor's Wrath/h3>
Thor retires and organizes a big tournament in the city to find his successor. You embody a formidable warrior who must prove worthy of inheriting Thor's hammer by battling hordes of terrible enemies. Alone, you must fight the enemies, while protecting the city's treasures to rise to the top in the ranking of the best warriors.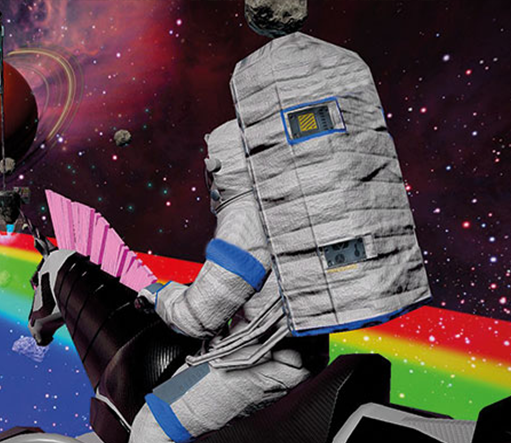 Adada

Go back to childhood for a moment with our crazy rocking horses. On the back of a space unicorn, embark on this frantic race! Swing back and forth to move forward as quickly as possible and cross the finish line first. This game was developed for LBE but also traveled to Dubai in the heart of the Belgian pavilion during the universal expo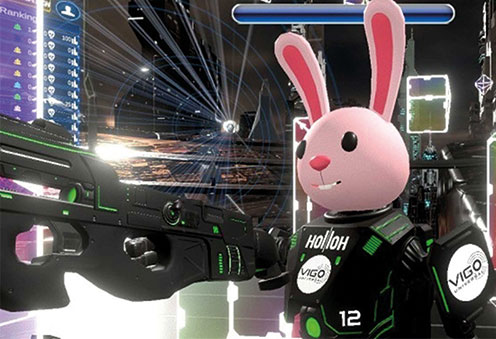 V-RAY
The big tournament
In 2120, technological progress gives birth to a new world where each inhabitant has his own robot avatar to play matches in a huge arena. V-RAY is a free-roaming multiplayer e-sport game in virtual reality where players compete with laser beams. This game was developed for LBE with the Antilatency tracking technologie.
Esport/Shooter
Multiplayer
Free roaming/LBE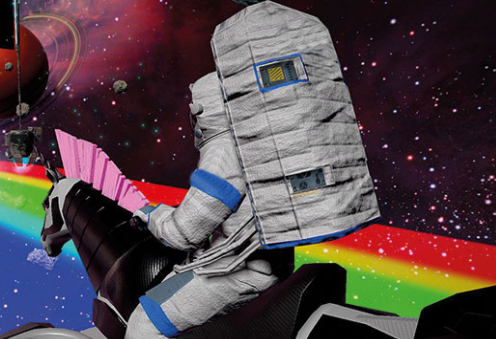 The Saloon
Wild West Panic!
Panic has taken over The Saloon, and the village relies on you and your exceptional shooting skills! Arm yourself with your rifle and dive into an exciting cowboy training. Armed with your gun, you'll have to showcase your shooting talents by scoring as many points as possible while avoiding hitting the wrong targets.This game was developed for LBE, fairs, exhibitions and event.
Far West/Shooter
Solo
Ideal for event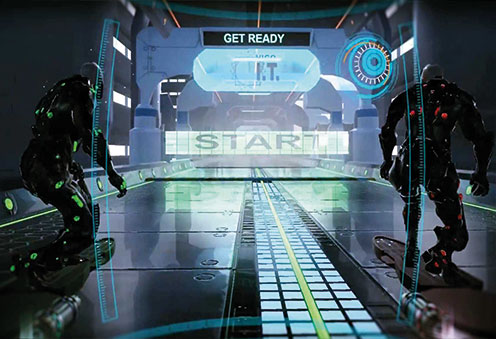 Silver Surfer
Silver Surfer is a short multiplayer time trial. Standing on futuristic skateboard, budding surfers need to be quick and agile to hope to reach the top of the rankings. Speed bonuses may allow them to reach the finish line before their opponents.This game was developed for LBE, fairs, exhibitions and event.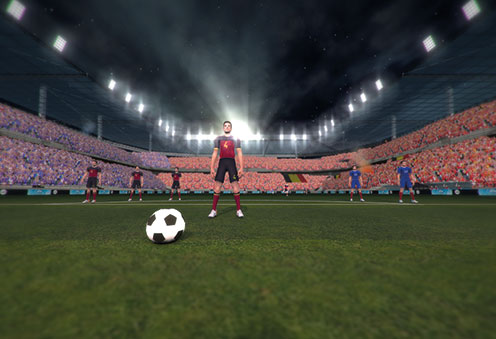 Penalty game
Life an experience fully FOOTBALL! Use your hands and your feet to catch the shots in the maze. You may become the future Thibault Courtois. This game was developed for fairs, exhibitions and event.
Sport
Solo
Ideal for event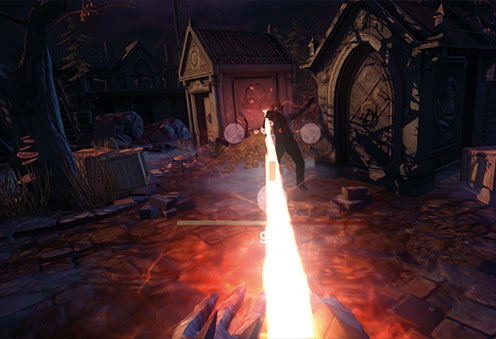 The Magician
Dive into a zombie apocalypse! Use different attacks to kill enemies : raise your hand and lower it to launch a fireball, join your hands behind you to attack with a laser, bend your knees and your arms to freeze zombies. This game was developed for fairs, exhibitions and event.
Horror
Solo
Ideal for event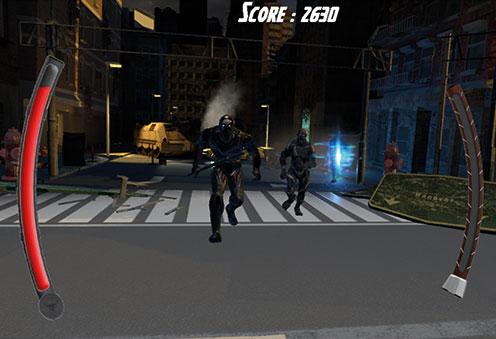 Baby Thor
Play as the famous god of thunder. Your mission ? Exterminate the enemies that arrive on both sides of the deserted street where you where landed using your hammer.The harder you hit, the more damage and points you will do! This is the very first version of our game Thor created in 2016 for fairs, exhibitions and event.
Fight / Action
Solo
Ideal for event